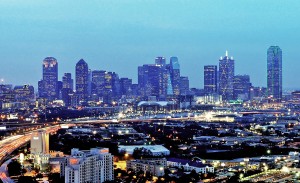 Ray Jackson, Managing Partner of the Jackson Law Firm has been described as a powerhouse when it comes to litigation. It's no coincidence that litigation is the bulk of his practice.
He has made a name for himself in the Dallas- Fort Worth area, passionately and aggressively pursuing his client's needs.  As a criminal defense lawyer he's unmatched. Ray Jackson has tried several high profile complex civil and criminal cases, winning large verdicts and acquittals for individuals and corporations.  He also handles cases involving real estate, employment law, family law and personal injury, including wrongful death.  Considered an expert, Ray Jackson has been called upon to discuss legal issues on MSNBC and CNN.
In 2003, Tom DeLay, Majority Leader of the US House of Representatives appointed Ray Jackson as Honorary Co-Chairman of the Business Advisory Council.
In 2006, Ray Jackson was named one of America's Premier Lawyers and he has been named one of the Best Lawyers in Dallas by D Magazine and Eclipse Magazine.
BA Texas Tech University 1992
JD Thurgood Marshall School of Law 1996